Want to help Lucky Lab earn money without having to spend a dime? Please select us as your charity of choice in the Kroger Community Rewards program! All you have to do is select us as the recipient on your Kroger Plus card. This will NOT take away your discounts or gas points. The wonderful Kroger Company donates a small percentage of their sales to non-profits each quarter. Follow these simple steps to get started.
Charity Number: MR869
If you are having problems signing up for Kroger Community Rewards, please let us know and we'll be happy to walk you through it!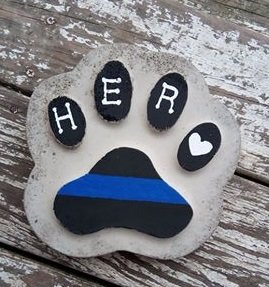 Shop Stones for House for custom stepping stones made by animal lovers like you.

Select Lucky Lab Rescue and Adoption during checkout. Stones for House will donate 30% of your order to Lucky Lab Rescue and Adoption!
Want your donation to go towards a specific item? The best way to do that is to make a purchase from our Amazon Wishlist. There are dozens of items we use, regularly that could be purchased as you please! From puppy pads and dog beds, to collars and dog food, our Amazon Wishlist is filled with urgently needed items. Select our shipping address at checkout and the items will be delivered straight to us!
Looking to help AND add style to your wardrobe?